Mining, minerals or other geological materials analysis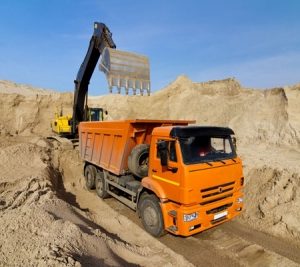 Xenemetrix advanced ED-XRF spectrometers provide on-site quantitative analysis of mining products, thereby reducing the time for receiving results from days to seconds, compared to time consuming laboratory analysis. Materials recovered by mining, minerals or other geological materials that originate from the earth consist of all kinds of base metals – precious metals, iron, uranium, coal, diamonds, limestone, oil shale, rock salt and potash – all of which can be efficiently analyzed by Xenemetrix outstanding ED-XRF analyzers.
 Numerous regulations limit the amount of toxic compounds and metals that are permitted to be released into the atmosphere. Xenemetrix provides innovative solutions to help customers to monitor emissions of gases and safe handling of soils and sediments in their production. From sample preparation to comprehensive analysis, we help customers to generate accurate data for making smart environmental decisions.
Xenemetrix ED-XRF spectrometers form the ultimate technique and systems for routine qualitative and quantitative analytical determinations of mining and minerals materials, with very low operational costs and no need for time consuming sample preparations.
Xenemetrix analyzers deliver excellent price-performance combined with outstanding low levels of detection, making them the superior choice for the mining and exploration industry. Today's advanced detectors enable easy and affordable analysis of light elements and oxides in the production lines and in the field.


Some application examples of ED-XRF based solutions include:
Cement is a blend of several minerals. It is critical to control the elemental composition and properties such as strength, setting, time and color. ED-XRF is being used to analyze the raw components, raw meal, clinker, and the final cement product (Na, Mg, Al, Si, S, K, Ca, and Fe in Cement, Clinker, and Raw Meal).
Limestone is the major component of cement, and is converted into lime. It is one of the most common minerals and ED-XRF is a popular method being used for its analysis (Na, Mg, Al, Si, K, Ca, and Fe in Lime, Limestone, and Dolomite).
Sand is also a component of cement, but is mainly used for producing glass. Particularly valuable for glassmaking is low iron, which forms an important sub-application (Na, Mg, Al, Si, K, Ca, and Fe in Sand and Glass).
Clays are used in a variety of ceramic goods, artifacts, bricks and other finished products. Monitoring Ti and Fe content is important for color control. Low cost ED-XRF devices can perform this analysis, while high-end ED-XRF instruments can measure all other major elements (Mg, Al, Si, Ca, Ti, Fe in Kaolin and other Clays).
Bauxite is a mineral that is high in aluminum and forms the most important source of aluminum for metal production (Al, Si, Ti, and Fe in Bauxite).
Phosphate rock is the major source of phosphorus used in fertilizer and phosphoric acid production. ED-XRF is commonly used to measure the rock, phosphoric acid solutions, and fertilizer (P, S, Ca, Fe in Phosphate Rock and Fertilizer).